FEBRUARY 23RD – 25TH 2018
We believe in the restorative power of retreats. We also believe in unplugging and offering nurturing care to your sweet self. We realized that we all need this kind of self-care retreat for ourselves, especially after experiencing burnouts or even to avoid burnouts.
This retreat is a guided stepping away from everyday life and the busy entrepreneurial hustle. This retreat will help inspire women entrepreneurs and business owners to learn to get more focus, be present, and taking control to prioritize their self-care.
YOU ARE …
A woman professional, business owner or entrepreneur who always hustling. You feel like you are so busy to take a moment to relax and have a "me time". You sometimes feel guilty to take a nap in the middle of their workday because you're just so tired. You keep delaying your vacation because you can't step away too long from your work/company.
This retreat is made for you. We understand what busy women like yourself are trying to achieve. You're trying to get to your goals for the business and take care of so many different things in your personal and professional life. Sometimes you forget to take care of yourself. But, you want to start investing in your self-care. You want to be guided on this. You want to know what are your options. You want to be presented with self-care ideas and alternatives that can help maximizing your self-care investment to avoid burnouts.
IT'S TIME FOR YOUR "ME TIME"
Join Chicago creative women entrepreneurs at our very first All Inclusive Retreat event.
You'll get a chance to not only connect with speakers and attendees at a personal level but you'll be able to set a time to get away from your busy schedule, recharge your creativity with our programs, and enjoy the quality conversations with like-minded creative women.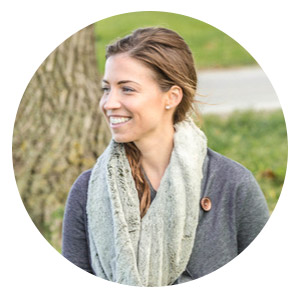 Kate Rizzo
200 hr Registered Yoga Teacher (RYT)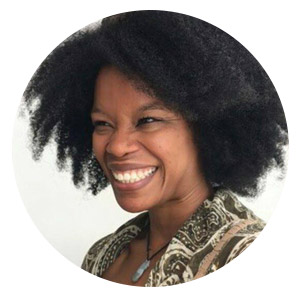 Tiffany Renee
Urban Medicine Woman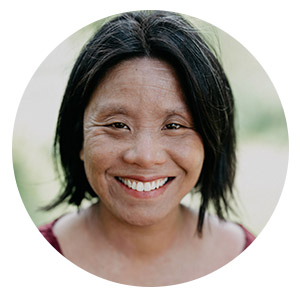 Justine Hwang
It Just Flows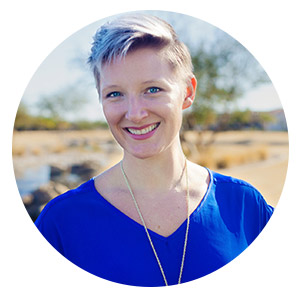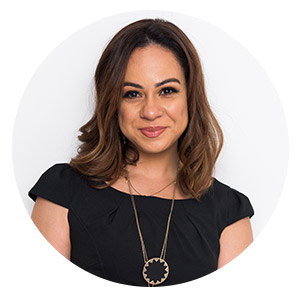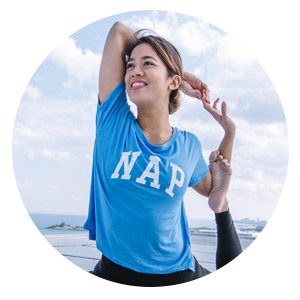 Cat Aldana
EAT STRETCH NAP™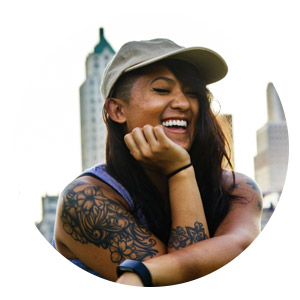 Elisha-Rio Apilado
Don't Forget the Hyphen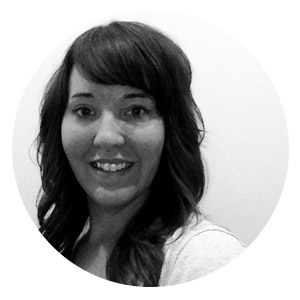 Christine Reed
Design Dance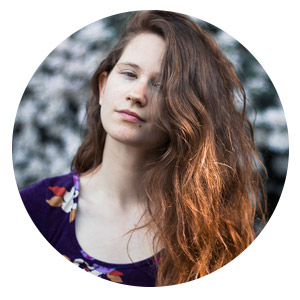 Katharine Hannah
Katharine Hannah Photography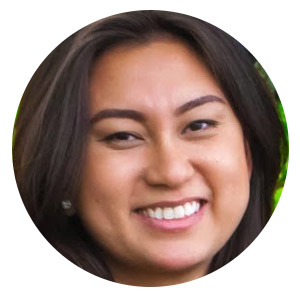 Linda Nguyen
Skin Laundry
Accommodation
Our retreat will be hosted at Freehand Hotel Chicago | 19 E Ohio St, Chicago, IL 60611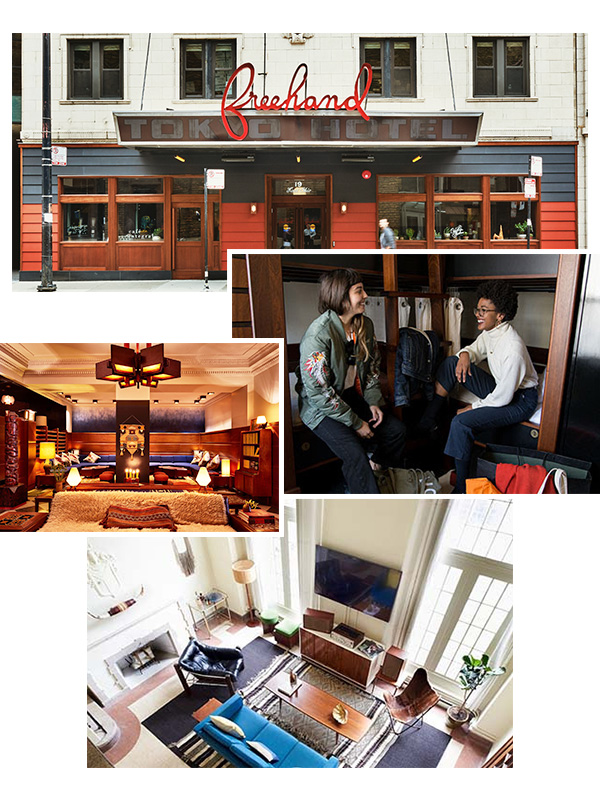 This registration option is for one (1) paid registration residing in our selected retreat venue. You will be paired with 3 other attendees (total of 4 attendees in one room) and each room have four twin-size bunk beds and a private, en-suite bathroom with sapele wainscoting. Each bunk is draped for privacy and includes individual outlets and reading lights. Rooms are air-conditioned and include a work desk, seating area, lockers, and complimentary Wi-Fi. All rooms feature a private bathroom. You are free to indicate a roommate name preference on your registration form. Otherwise, we will pair you with another attendee. If you prefer to have a room of your own, please contact us separately for the one-person room booking and ticket pricing.
WHAT'S INCLUDED?
2 Nights/3 Days Shared Room Accommodations
Welcome party, dinner experiences and all breakfast, lunch, and snacks in-between
3 days of relaxing, light discussion with women entrepreneurs/business owners and self-care theme masterminds
Creative sessions like coloring and calligraphy therapy
Yoga and meditation session
Intimate access to our speakers
Networking sessions on a personal level
All content and classroom materials
Swag and surprises from our sponsors
Need to split the payment into two installments? Contact us, and we can help.
All registrations are non-refundable but can be transferable.
5.30 – 6.30 PM: Cool, Calm & Create: An Art Workshop to Soothe your Mind
Join in on an art session where we dispose of any inner fears of "not being an artist" and find some peace and quiet by creating from the heart. Accompanied with calming music, the workshop will include a quick walk through art materials usage and an overview of the project options you have from coloring pages to creating brand new piece of work.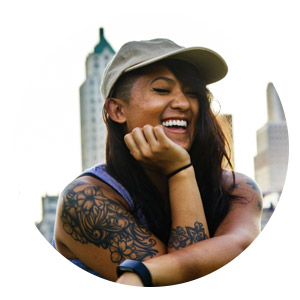 Speakers:
ELISHA-RIO APILADO, Don't Forget the Hyphen
Elisha-Rio Apilado is a 7+ year experienced art director, illustrator & hand-lettering artist residing in Chicago. When she's not in dance class or taking a break from studying to become an art therapist, Elisha keeps herself connected to her love of lettering by curating content for This Type Love. Her weekends are filled with teaching art classes at the Lincoln Park Community Shelter, participating in an art therapy pen pal project with an artist at Esperanza Community Services, graphic recording at networking events and traveling to complete her personal art bucket list: see each city's art museum at least once.
7.00 – 8.15 PM: DINNER & DREAM MORNING WORKSHOP
Calling all "night owls", we're gonna crush the self-limiting belief of, "I'm not a morning person" and start fresh because how you start your day is how you live your day – and you should be living your best days e-e-r-y day. Together we'll pause the instant knee-jerk phone and email suck and discover the proper way to start your day with momentum. You'll leave this workshop with a custom dreamy morning routine to improve your physical and mental well-being and majorly impact your productivity.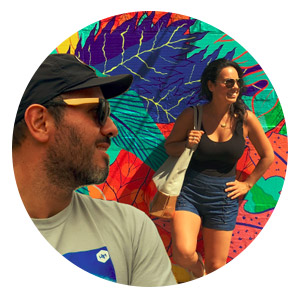 Speakers:
MARK AVILA & DANIELA BOLZMANN, WELLth Coaches, Get Set Mindset
Mark & Daniela believe that everyone should be living a WELLthy life free from the pits of burnout. Their fun and interactive virtual programs help fellow go-getters turn bad habits into badassery and keep their self-care in check with daily accountability.
8.30 – 9 PM: MASTERMIND | HOME-STYLE BEAUTY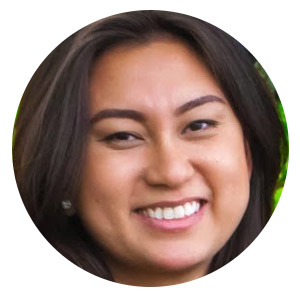 Speaker:
LINDA NGUYEN, Licensed Practical Nurse at Skin Laundry
Linda Nguyen is a Licensed Practical Nurse at Skin Laundry, a 15-Minute Laser & Light facial taken out of the doctor's office and put into an accessible clinic – where it's fast, affordable and incredibly effective. Linda has gone from assisting dermatologist with routine skin care and concerns to opening the first Midwest location of Skin Laundry. She believes everyone should have confidence in their own skin and access to safe but effective and affordable skincare, and with Skin Laundry this is possible.
8 AM: Air® Breathe
While cocooned in the hammock and suspended in the air, we welcome you to experience an incredible way to quiet your mind, invigorate your body and nourish your soul. Cat Aldana, AIR® Aerial Yoga Master Trainer, 500hr Advanced Yoga Teacher and Integrative Ayurvedic Practitioner, will take you through a series of stretching and functional movements that will prime you for relaxation and mindful meditation.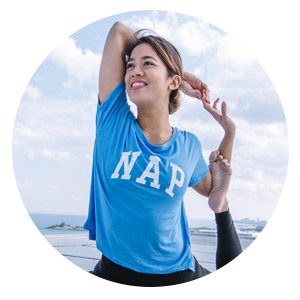 Speaker:
CAT ALDANA, Founder of EAT STRETCH NAP™
Cat Aldana is the Founder of EAT STRETCH NAP™, a boutique wellness company offering Yoga + Meditation Retreats, Corporate Wellness Consulting and Ayurvedic Cleanses. As an Experienced Registered Yoga Teacher (E-RYT 500), Master AIR® Aerial Yoga Teacher Trainer and Mindfulness Expert, Cat is a widely sought-after speaker and healer. Her passion for yoga stems from her contagious love for dance, holistic wellness and personal + professional development. Cat's fun-loving + energetic personality, deep empathy, and gentle motivation create an extraordinary atmosphere of calm that inspires her students to trust their inner wisdom and strength.
9.15 AM: BREAKFAST AT FREEHAND
10.30 AM – 12 PM: FIRESIDE CHAT | 
As entrepreneurs, parents and partners, it's too easy to put ourselves at the bottom of our to-do list, rather than the top. This fireside chat will explore practical ways that we can incorporate self-care and, more importantly, self-love into our everyday lives. Because as much as we'd like to have four-hour spa days, more often than not we don't have time for that. So whether you have five minutes, 10 minutes, or a whole afternoon, we'll work on prioritizing me time every day.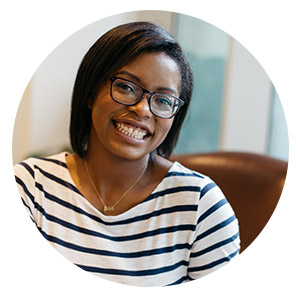 Speakers:
L'OREAL THOMSON PAYTON, Blogger, Writer & Editor of LT in the City
A journalist-turned-nonprofit-PR-professional, L'Oreal Thompson Payton is passionate about empowering, educating and inspiring people through storytelling. In addition to her day job as Director of Communications for OneGoal, L'Oreal is also a blogger and freelance writer whose work has appeared in magazines such as EBONY and Sesi, as well as websites such as Brit + Co and HelloGiggles. When she's not busy writing (which, to be honest, isn't often), L'Oreal can usually be found reading, dancing and eating her way through Chicago. She also enjoys mentoring young women and volunteering for girl-powered nonprofits. Learn more about her current projects at LTintheCity.com or follow her on Twitter and Instagram at @LTintheCity.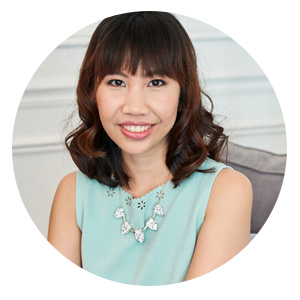 ARI KRZYZEK, Creative Director & Chief Designer of Chykalophia and Founder of Creative Women's Co.
Co-founder, creative director and chief designer of Chykalophia, Ari Krzyzek implements powerful branding strategies to provide distinctive designs for maximum impact via web, mobile and/or print. Additionally, she founded and hosts Creative Women's Co., serving as design consultant, mentor and professional peer in support of fellow female entrepreneurs.
12 – 1.30 PM: LUNCH & NETWORKING
1.45 – 3 PM: DESIGNING BALANCE WORKSHOP – 7 Steps to be empowered, have better balance and living a happier life!
What you will learn:
What does work-life balance really mean and is it achievable?
Learn Heather's 7 step system to designing a balance that actually WORKS for you!
Specific strategies for running your life and business more effectively
How balance can put you in the driver's seat of your life and business
Learn to increase productivity, better manage your time, and achieve your goals more quickly
How balance leads to a happier life, happier loved ones, and happier clients also!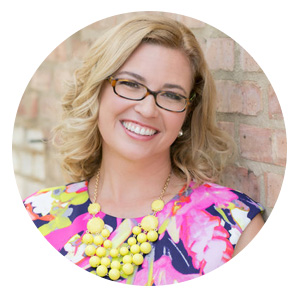 Speaker:
HEATHER VICKERY, Founder, Life + Business Coach of Vickery & Co.
Heather Vickery is a Success Coach and Event Planner with over 20 years of experience as an entrepreneur and successful business owner. Heather's coaching program helps entrepreneurs identify and work through personal and professional limits. She helps her clients build better business strategies and identify boundaries that together help elevate their lives and businesses to new levels of success. She runs a series of workshops and is a public speaker where she trains other entrepreneur's on getting to the empowering side of fear, creating balance, time management, as well as countless systems, strategies and boundaries.
3 – 3.45 PM: 5 Things You Can Teach Others About Stress Management
Tiffanie will guide you through breathing techniques and deep stretches you can incorporate in the office and throughout the day to reduce stress, stay productive, focused and recharged. She will discuss how to create a self care kit for managing stress in the office. She will also discuss the importance of creating a self care regiment in balancing fulltime employment and entrepreneurship. Learn how to make stress management look so easy that others will want to know your secret.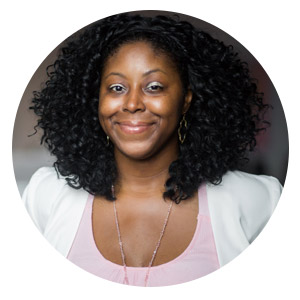 Speaker:
TIFFANIE LUELLEN, Jaiona's Closet
As a Former Corporate Representative of well-respected brands including State Farm Insurance and Home Depot and a Licensed CPA, Tiffanie Luellen is a multi-faceted professional and strategic visionary. After achieving a BA in Accounting from Tennessee State University and collecting a diverse set of professional experiences, she recognized that the solution to stability in one's professional and personal life was yoga and meditation. This realization prompted the creation of Jaiona's Yoga Closet, where Tiffanie's mission is to enhance the overall health and well-being of her clients through body awareness, breathing techniques, and yoga postures. Through yoga and meditation, she became aligned with her purpose and aspires for her clients to achieve the same.
3.45 – 4.15 PM: SNACK BREAK
4.15 – 5.15 PM: THE PAMPERING HOUR
Relax and enjoy the pampering session from our partner Tricoci University with complimentary manicure, hair blow dry, and mini facials for everyone.
5.30 – 6.45 PM: LETTERING GRATITUDE INTO YOUR HEART WORKSHOP
Calligraphy is currently a rising trend with its creativity and pretty letters, but it can also be used as a powerful form of soul care to empower you to slow down, reflect, and write truth into your heart. This calligra-therapy session will release the power of gratitude, and introduce you to expressive lettering as a tool to recognize, honour, and celebrate all that is going on in your life.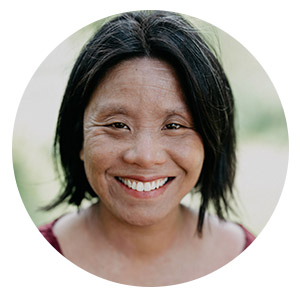 Speaker:
JUSTINE HWANG, Social Impact Calligrapher of It Just Flows
Justine Hwang is a Social Impact Calligrapher who helps compassionate souls to tap into creativity as a powerful form of self care, so they can impact their world from a full heart. After burning out from a life of saying yes to everything, she revisited her childhood love of calligraphy and discovered its therapeutic nature. Her workshops provide a collaborative and relaxed space for people to show up for themselves, to experience the peace and flow of calligraphy, and to create meaningful connections with their own heart, with others and the world. She brings 20 years of experience designing and facilitating workshops, and coaching non-profit leaders in spiritual growth and community development.
7 – 8.30 PM: DINNER & MASTERMIND | STAYING ON TOP OF EVERYTHING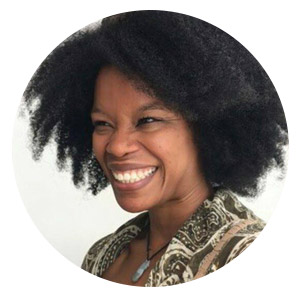 Speakers:
TIFFANY RENEE, Urban Medicine Woman
Tiffany Renee is a Medicine Woman: a clinical herbalist, ordained lightworker, and writer focused on helping you heal in mind, body, and spirit. She combines East Asian Herbalism, Western Herbalism, Medicinal Food Therapy, and Energywork to address Women's Health, the Postpartum Mother, Autoimmune Diseases, and Anxiety and Stress. Tiffany combines her graduate education and research of TCM meridian/organ theories, chakras, and physiology to evolve the medicine woman archetype into a modern-day practice.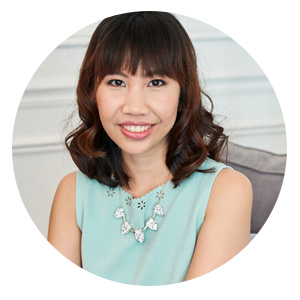 ARI KRZYZEK, Creative Director & Chief Designer of Chykalophia and Founder of Creative Women's Co.
Co-founder, creative director and chief designer of Chykalophia, Ari Krzyzek implements powerful branding strategies to provide distinctive designs for maximum impact via web, mobile and/or print. Additionally, she founded and hosts Creative Women's Co., serving as design consultant, mentor and professional peer in support of fellow female entrepreneurs.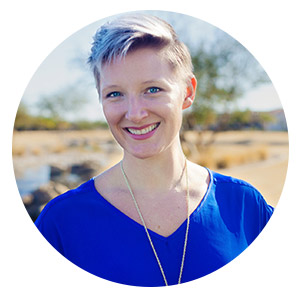 Melissa McSherry, BtB
Melissa McSherry has been a successful entrepreneur since 2010. She has launched two successful businesses, doubled her monthly income, and created a true life by design, all while raising a six year old son. She has worked with hundreds of women helping them slash their stress while doubling their income, doubling their free time, and creating everything they want out of their business and their life.
7.30 – 9 AM: YOGA & MEDITATION
Are your body and mind overdue for a vacation? Vacation is not only a place, but also state of a mind. Yoga and meditation are the time tested tools to peel back the layers that prevent us from living our best life. Take a mindful vacation with us and uncover your path to your joyful, powerful self that's within.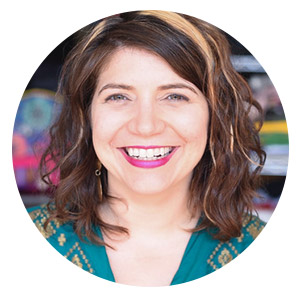 Speakers:
NATASHA CASANOVA, Owner of Kathmandu Yogi
Natasha Casanova is the Founder & CEO of Kathmandu Yogi, a purveyor of ethically made, limited edition meditation and yoga accessories handcrafted in the Himalayas. After several trips to Nepal meditating and working with the local Buddhist community, Natasha became inspired to create her own line of products as a catalyst for sustainable social change. Her company provides fair and sustainable employment and empowers women in a place with little opportunities. Simultaneously offering mindfully made products in the west for personal development that align their values with their spending.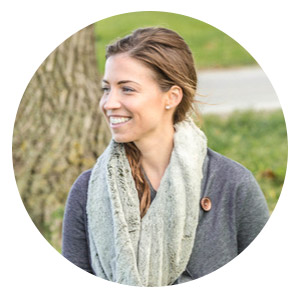 KATE RIZZO, 200 hr Registered Yoga Teacher (RYT)
After being hit with a training injury, Kate Rizzo, 200 hr RYT was in search of something that would keep her active without the strain of high-intensity training. After taking her first hot yoga class, she was hooked. In 2015, Kate completed her Yoga Teacher training through Yoga Alliance & 50 hr CorePower Sculpt training. As more doors opened throughout her teaching and practice, she was introduced to Reiki, a Japanese form of energy healing. In May '17, she completed a level one Reiki Attunement, followed by a level 2 Attunement in the fall '17. Her heart is filled with a love for life and both the physical and spiritual practices that have uplifted each part of it.
9.15 AM: BREAKFAST AT FREEHAND
10.30 – 11.30 AM: Making Space for Meaning: Keeping Dreams & Appointments on Your Agenda
Living a life ruled by to-do lists, short on time to eat a meal properly, and overwhelming responsibilities is no way to live. End of story. In this workshop, we will explore the importance of cultivating connection, creating priorities based on their values, and nurturing their well-being needs. Participants will receive a complimentary weekly planning sheet from Ponderlily to guide them through a mindful planning session.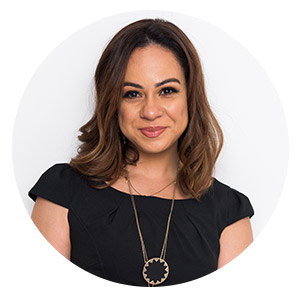 Speaker:
CARINA LAWSON, Founder & Managing Partner of Ponderlily
Carina Lawson is the founder & CEO of Ponderlily, a UK-based brand that creates inspired, modern, eco-friendly gifts for mindful living. Lawson is a quality and efficiency management expert and holds an MBA from the University of Liverpool, a Bachelor of Science in Business Management & Business Administration from Indiana State University. She also holds a graduate certificate in Higher Education Management from Georgetown University and a graduate diploma in Sports Management. Lawson works as an Associate Director for Academic Operations in one of the world's leading American academic and research institutions based in the Arabian Gulf with her husband and twin daughters.
11.45 AM – 12.30 PM: Cultivating Mindfulness through Movement
Dance is often described as an art form that is both physically demanding and artistically expressive. We see dance on stage by professionals and know it takes training and hard work, and that dance has health benefits such as building strong, lean muscles, expanding range of motion and flexibility, and increasing strength and endurance. But dance is also a great tool for any individual to relax the mind, relieve stress, build and strengthen connections in the brain, to find connections between your mind and body, and to connect with others. Dance can be, and is, for everyone, and for every body.We invite you to end your retreat with a movement session that explores building and celebrating community, forming relationships and communicating through movement, and exploring your own identity and listen to your body. Your body will stretch, relax, breathe, melt, jump, soften, and meet and greet others through guided movement explorations. We will discover new ways to take an introspective approach as we build mindfulness, body awareness, and community.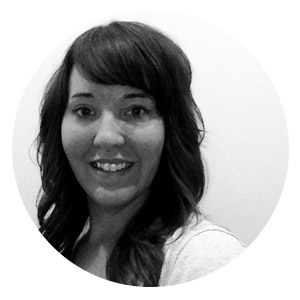 Speaker:
CHRISTINE REED, Dance Educator of Design Dance
Christine Reed is an dance educator in Chicago, Illinois who believes in the power of arts education and self-directed learning. She has taught in a variety of settings including elementary schools, community programs, and dance organizations for over 12 years. She is on faculty at Ravenswood Elementary in Chicago Public Schools. In addition to her work at Ravenswood, Christine is a Coach for Teaching Artists at Design Dance, the Curriculum Development Specialist and a Board Member at Prismatic Movement, and runs a summer day camp at Steve and Kate's Camp. Christine holds a Master's of Art in Teaching with endorsements in Elementary Education, Dance, and Social Studies, and a Bachelor's of Science with concentrations in Business, Dance, and Arts Management.
12.30 – 1.15 PM: RETREAT LUNCH CLOSING + THANK YOU
Creative Women's Co. is a series of intimate gatherings for creative women entrepreneurs to connect with each other on a personal level, learn together and spark collaborations.
Building and fostering genuine relationships among creative women entrepreneurs can be challenging. At Creative Women's Co. we believe that it all started at a personal level connection. We value intimate networking events as a way for us to get to know each and everyone who attend the events. Our events are less like meeting up with random professionals but a gathering to see friends, learn together and create collaborations.