EXCLUSIVE CONTENT
Learn & Grow Together
Curated News Just for You
EVENTS, MENTORING, RECOGNITIONS, PLUS HIGHLIGHTS AROUND WOMEN, FOR WOMEN
Curated News Just for You
EVENTS, MENTORING, RECOGNITIONS, PLUS HIGHLIGHTS AROUND WOMEN, FOR WOMEN
Artboard Studio is the best online graphic design application for product mockups. You can present your designs to your clients in a professional way. No downloads needed, no Photoshop required. Try it now.
read more
After I launched my e-commerce product and was spending only a few hours a week managing it on the side, I was ready to find my next passion project. I ended up buying an educational course to learn more about online business, and business coaching was an idea that stemmed out of that.
read more
This month, our very own founder Ari Krzyzek will be sharing her insights on design and brand equity! She helped our attendees learn to have a better understanding of visual design basics and helped them be able to present their company or personal branding to the...
read more
This year has been a time for reflection – a pause in our regular working schedules to appreciate what matters, and to think through our careers, our businesses, and our lifestyles. One of the significant outcomes of the coronavirus pandemic has been to force companies to reassess their position in their market, considering ways to digitize and push most of their sales online. And of course, to sell online, you need a great website to offer to consumers. In this short guide, you'll learn how to revamp your site to boost your online sales this year.
read more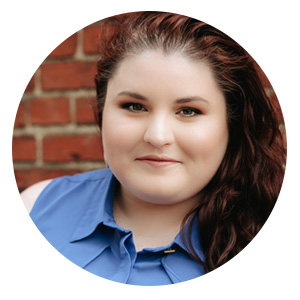 Dannie is a marketing strategist and whip-smart whiskey drinker. Currently working at Google, Dannie honed her skills working in marketing for brands such as Whirlpool and H&R Block.
More about Dannie ...
She has a combined 9 years experience as an entrepreneur and strategist. Today, she works with entrepreneurs and corporate clients alike to brainstorm, strategize, and implement strategic marketing processes to better their business and increase their sales. Beyond strategy, Dannie is the author of four books on entrepreneurship and a regular speaker on strategy worldwide.
Her work
has been submitted to and recognized by Cannes Lions, the Effies, and more.
Become A Guest Author
JOIN OTHER AMAZING WOMEN WRITERS AND CONTRIBUTE TO OUR BLOG
Become A Guest Author
JOIN OTHER AMAZING WOMEN WRITERS AND CONTRIBUTE TO OUR BLOG
Creative Women's Co. is a community project created by Chykalophia.
Building and fostering genuine relationships among creative women entrepreneurs can be challenging. At Creative Women's Co. we believe that it all started at a personal level connection. We value intimate networking events as a way for us to get to know each and everyone who attend the events. Our events are less like meeting up with random professionals but a gathering to see friends, learn together and create collaborations.