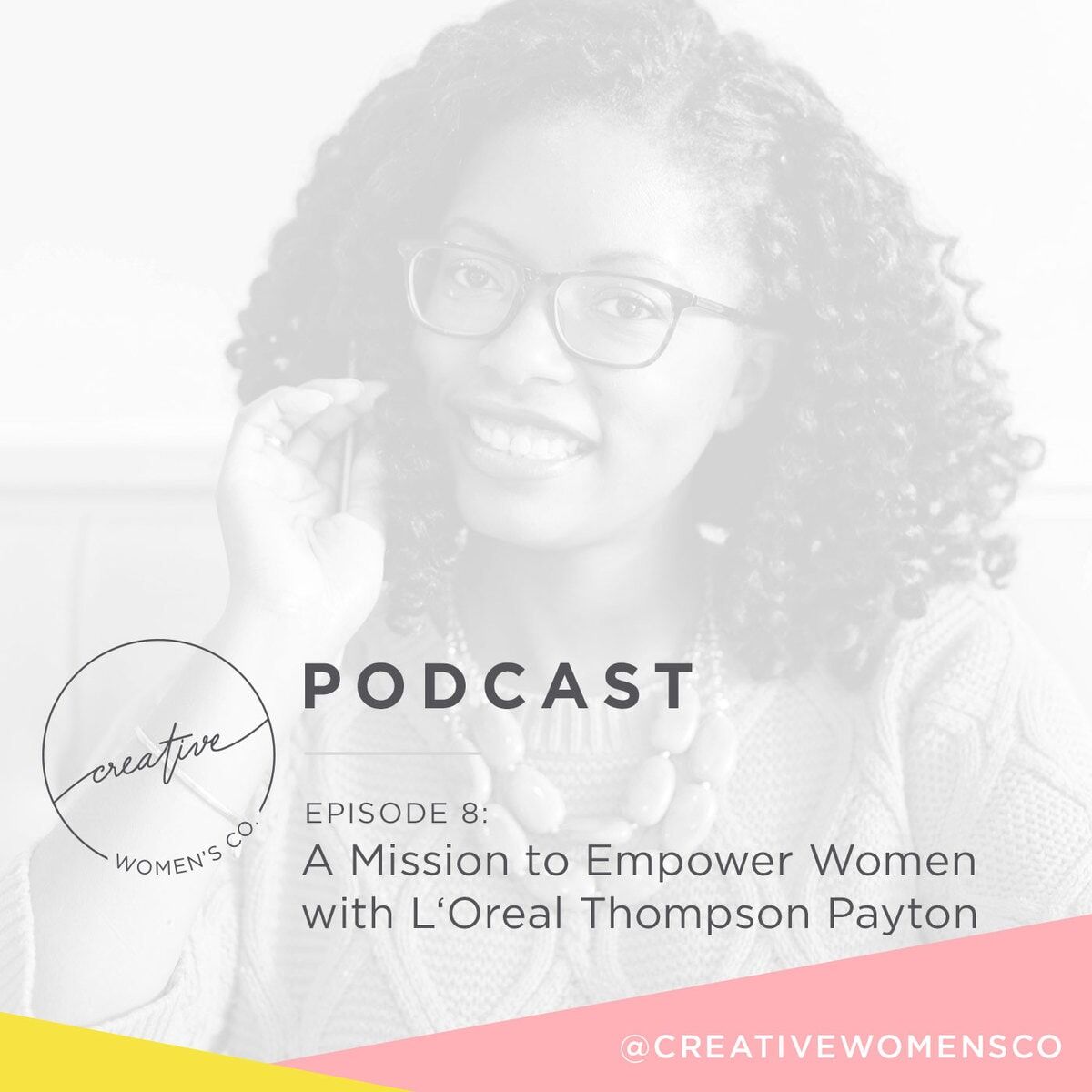 Growing up, L'Oreal suffered from low self-esteem as a result of not seeing herself, a young Black woman, represented in the teen magazines she subscribed to. She shared with us how she vividly remembers praying to God to make her White so she'd be "beautiful." Since then, She has dedicated her life to empowering young women of color. Listen to our conversations with her about her mission to empower women and girls, one story at a time.
This episode is brought to you by:

Next Episodes in Your Inbox
GET NOTIFIED WHEN WE POST THE NEW EPISODES

Next Episodes in Your Inbox
GET NOTIFIED WHEN WE POST THE NEW EPISODES
SHOW NOTES
Throughout L'Oreal's career as both an award-winning journalist and nonprofit PR professional, she has volunteered with organizations that serve young women of color, as well as contributed to publications geared toward young women, such as Sesi, a quarterly print magazine for Black teen girls, as well as Brit+Co and HelloGiggles. And like any self-respecting millennial, L'Oreal has a side-hustle. Learn more about her freelance writing and editing services here. She is also available for speaking engagements and writing workshops!
Website/blog: LTN in the City
L'Oreal Twitter | L'Oreal Instagram
FOLLOW US ALONG ON INSTAGRAM
Creative Women's Co. @creativewomensco
Ari Krzyzek @chykalophia
Agnieszka Wojtowicz @wojoimage
#creativewomensco
Have a personal story that you'd like to share with us on the podcast?