Virtual Talk Series - Taking Care of Busyness: Practical Operations Management Practises for Entrepreneurs pt. 3
04apr1:00 pm2:00 pmVirtual Talk Series - Taking Care of Busyness: Practical Operations Management Practises for Entrepreneurs pt. 3
Event Details

Learn more together with the group on this Creative Women's Co. virtual event via our facebook group live video.

Virtual Talk Series | Taking Care of Busyness: Practical Operations Management Practises for Entrepreneurs pt. 3

Guest speaker:

Carina Lawson, Founder & Managing Partner of Ponderlily

We will define the key business operations management concepts and establish the key components that you need in your operations manual. This will then be applied to design your Business Operations Playbook where you will develop and implement operations that can deliver your business strategy.

Carina Lawson is the founder & CEO of Ponderlily, a UK-based brand that creates inspired, modern, eco-friendly gifts for mindful living. Lawson is a quality and efficiency management expert and holds an MBA from the University of Liverpool, a Bachelor of Science in Business Management & Business Administration from Indiana State University. She also holds a graduate certificate in Higher Education Management from Georgetown University and a graduate diploma in Sports Management. Lawson works as an Associate Director for Academic Operations in one of the world's leading American academic and research institutions based in the Arabian Gulf with her husband and twin daughters.


WANT TO BE OUR SPONSOR? See our opportunities for you here.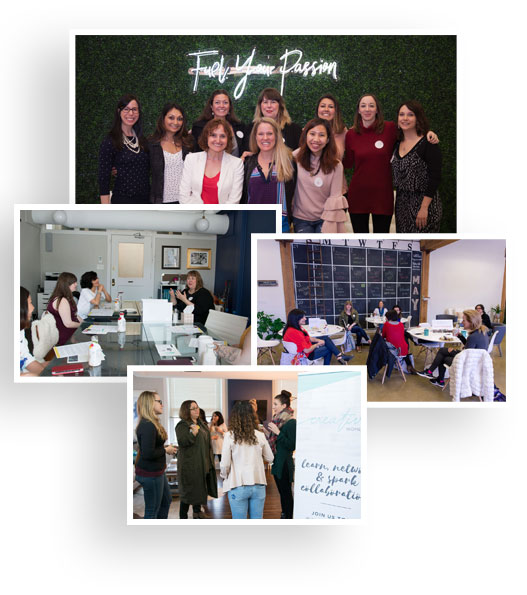 ---
JOIN US AS A MEMBER
Not a member yet? Sign up here.  

---
Creative Women's Co. is a series of intimate gatherings for creative women entrepreneurs to connect with each other on a personal level, learn together and spark collaborations. 

Building and fostering genuine relationships among creative women entrepreneurs can be challenging. At Creative Women's Co. we believe that it all started at a personal level connection. We value intimate networking events as a way for us to get to know each and everyone who attend the events. Our events are less like meeting up with random professionals but a gathering to see friends, learn together and create collaborations.

WEBSITE | FACEBOOK | INSTAGRAM | Request Access to Facebook Group



Time

(Thursday) 1:00 pm - 2:00 pm