Virtual Talk Series - Make the Ask: Standing Up and Speaking Out for What You Want, Need & Deserve
15jan1:00 pm2:00 pmVirtual Talk Series - Make the Ask: Standing Up and Speaking Out for What You Want, Need & Deserve
Event Details

Learn more together with the group on this Creative Women's Co. virtual event via our facebook group live video.

Virtual Talk Series | Make the Ask: Standing up and speaking out for what you want, need and deserve

Guest speaker:

Devon Smiley, Negotiation Consultant & Speaker https://www.devonsmiley.com/

Negotiation is essential for getting what we want, need & deserve – in business or in life.

It's how we increase profits, land dream projects and build strong relationships with clients, vendors and partners. Stepping up and speaking out to make your ask can be intimidating, and avoiding the conversations all together is a tempting choice.

But it's worth it. So let's get you negotiating. 

Devon Smiley is a Negotiation Consultant & Speaker for entrepreneurs, startups and corporates who are sick of settling, and ready to go after what they want, need and deserve. 

She's distilled nearly 15 years and $5 billion of negotiation experience into accessible and actionable guidance that helps you build the skill set you need to #maketheask with confidence.

Devon's expert advice has been featured in the New York Times, Glamour magazine, the Chicago Tribune and has helped clients including Mars Chocolate and Rolls-Royce. A strong believer that negotiation isn't just about boosting bottom lines, Devon works with pro bono partners including UN Women and The Clinton Foundation.





WANT TO BE OUR SPONSOR? See our opportunities for you here.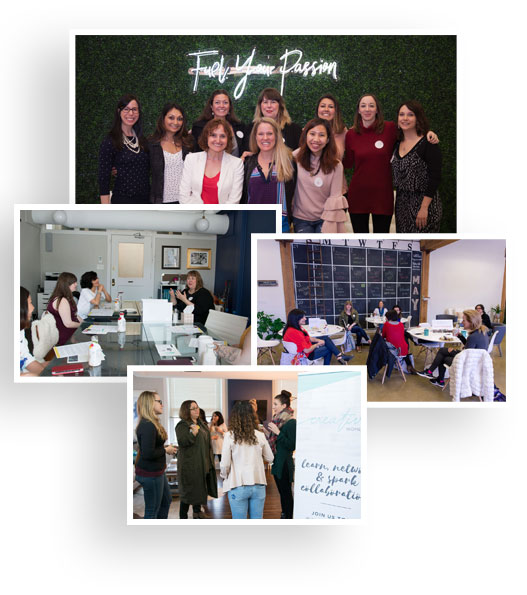 ---
JOIN US AS A MEMBER
Not a member yet? Sign up here.  

---
Creative Women's Co. is a series of intimate gatherings for creative women entrepreneurs to connect with each other on a personal level, learn together and spark collaborations. 

Building and fostering genuine relationships among creative women entrepreneurs can be challenging. At Creative Women's Co. we believe that it all started at a personal level connection. We value intimate networking events as a way for us to get to know each and everyone who attend the events. Our events are less like meeting up with random professionals but a gathering to see friends, learn together and create collaborations.

WEBSITE | FACEBOOK | INSTAGRAM | Request Access to Facebook Group



Time

(Tuesday) 1:00 pm - 2:00 pm