Virtual Talk Series - Birthing Leadership from A Place of Vulnerability
13dec2:00 pm3:00 pmVirtual Talk Series - Birthing Leadership from A Place of Vulnerability
Event Details

Learn more together with the group on this Creative Women's Co. virtual event via our facebook group live video.

Virtual Talk Series | [Birthing Leadership from A Place of Vulnerability

Guest speaker:

VIVIAN NUNEZ

Tapping into vulnerability can make you a better letter, all by making you a more self-aware one. Gone are the days of needing to pretend you have it all figured out. Take a look at how being more relatable can help rally people around your mission. 

Vivian Nunez is a NYC-based entrepreneur, consultant, and content creator. She is the founder of Too Damn Young, an online community and resource site for grieving young adults. Through her consulting work, she leads creative entrepreneurs and small businesses in amplifying their digital impact. Vivian is also a Forbes.com contributor and hosts the New & Noteworthy podcast Creating Espacios, both with a focus on Latina entrepreneurship.








WANT TO BE OUR SPONSOR? See our opportunities for you here.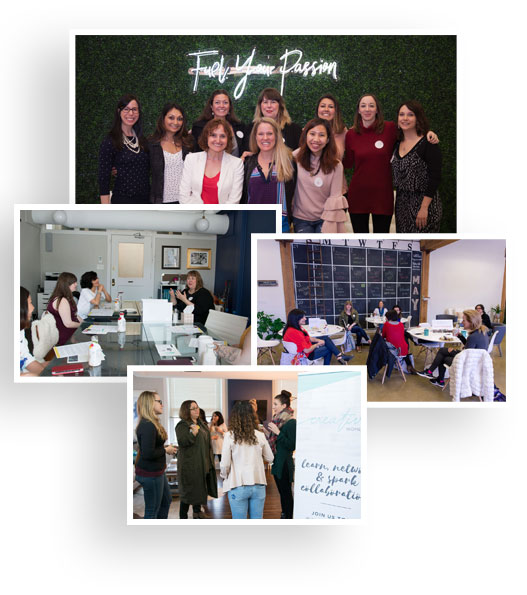 ---
JOIN US AS A MEMBER
Not a member yet? Sign up here.  

---
Creative Women's Co. is a series of intimate gatherings for creative women entrepreneurs to connect with each other on a personal level, learn together and spark collaborations. 

Building and fostering genuine relationships among creative women entrepreneurs can be challenging. At Creative Women's Co. we believe that it all started at a personal level connection. We value intimate networking events as a way for us to get to know each and everyone who attend the events. Our events are less like meeting up with random professionals but a gathering to see friends, learn together and create collaborations.

WEBSITE | FACEBOOK | INSTAGRAM | Request Access to Facebook Group



Time

(Thursday) 2:00 pm - 3:00 pm