Happy Monday! Our creative women for this week is Giedre from Walking Dot Photography. She is a family portrait photographer based out of Chicago and working primarily in the South Loop, Little Italy, and Wicker Park neighborhoods. She photograph mostly young families, maternity sessions, and newborn session with a few high school senior portraits, engagement sessions, and baby showers thrown in for fun!
Here's a fun fact about her business:
I named my business "Walking Dot Photography" after a Paul Klee quote, "A line is a dot that went for a walk." I chose this quote not only because I love Paul Klee's paintings, but also because I'm such a explorer and lover of adventures, that I adored the idea of all my crazy adventures being the dots that make up an amazing life.
Now let's get to know her more …
What's your background?
I grew up in a wonderful but crazy family of five kids. My parents were amazing and somehow managed to home school all of us, which opened up endless opportunities for us to experience life in the most interesting ways. Instead of spending my childhood commuting to a school and sitting at desks, my education was shaped by real life experiences and passions. For example, I played several musical instruments from the age of four through college, practice time being the very first thing that was expected every morning. My love of reading was fostered largely in part by my mother, who read aloud to us every single afternoon while my siblings and I would draw or build with legos. When I was fourteen, I spent an entire year dancing six days a week and helping teach lessons in exchange for my own classes. At home, we raised chickens in our laundry room, kept dissected fetal pigs in our freezer, and regularly got together with friends to spend the "school day" kayaking, having sewing lessons, exploring parks, or learning to repel off a fire-tower.
Tell us about your education background.
I have a fine arts background. I graduated with a Bachelor of Fine Arts in painting and drawing from the University of North Carolina at Asheville, although at the time I already knew I loved photography. I picked up a camera for the first time when I took a few dark room photography classes in college, but my passion for photographing people emerged during my semester abroad in Italy. I bought my first SLR camera for this trip and spent every possible moment I could photographing everything around me. When I came back to the states, I immediately applied for any and all photography related jobs and internships that I could find. I interned for a regional magazine, where I spent my time taking stock photographs in a studio and on-location portraits of locals; I worked lighting gigs for commercial photographers; and assisted and second-shot for half a dozen wedding photographers in the area. A few years later, while living in Boston, I spent a year working with as many fashion designers, fashion photographers, makeup artists, modeling companies, and hair stylists as possible. It was only when I moved to Chicago just over two years ago, however, that I finally realized what I really love photographing are portraits of people with their loved ones.
How did you start your business/what you do for living?
After working for so many other photographs, it felt completely natural to start my own photography business. Because I spent several years after college traveling to Europe and moving around to experience new cities, it took several years before I actually settled down in one place and really began focusing on creating a business I loved. My business has also evolved greatly. Originally, I planned on being a wedding photographer and marketed mostly to brides. After years of assisting other wedding photographers and then photographing weddings for my own clients, however, I realized that my favorite part of the day was shooting the creative portraits. Once I realized this, I decided to focus only on portrait photography – which was the perfect move! Not long after that, I also realized how important it is for me to be able to work with clients who love having not just digital images, but physical prints. It took some restructuring of my business, but now my clients love coming to me, knowing that they'll walk away with gorgeous prints, albums, and wall canvases.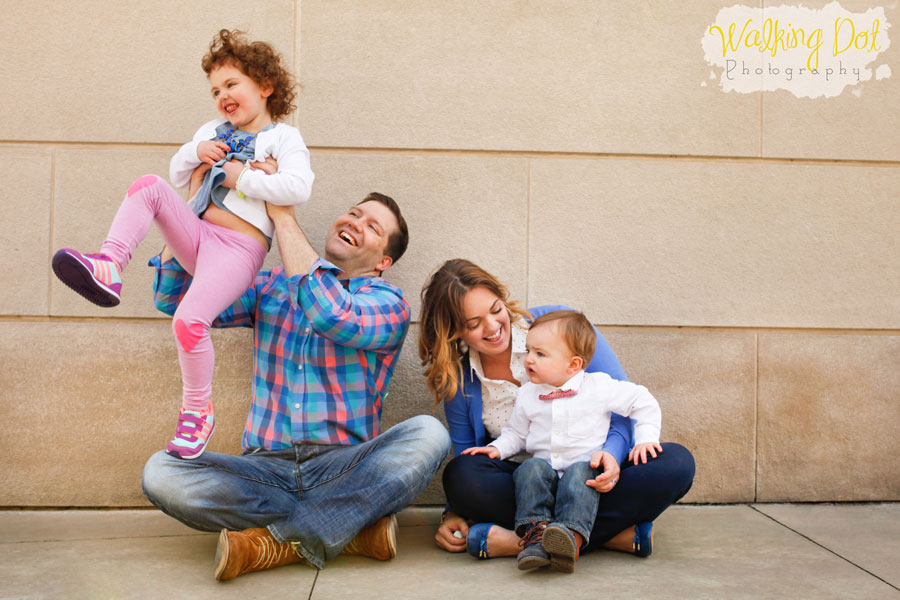 What inspired you as a creative women?
Life inspires me. I'm one of those people who has way too many passions and not enough time. I draw and I paint, I wander my city looking for beautiful places, I try to frequent museums as often as possible so that I can fill my mind with gorgeous things others have made. I love connecting with other people and am always trying to meet new friends and try new things.
What was your first job ever? Any funny or memorable story?
My first job ever was actually teaching private music lessons. I was probably about thirteen at the time and I had about five students who would come once a week for piano lessons. While I loved playing the piano and passing that knowledge on to others, planning lessons annoyed me and it drove me crazy how many times I had to listen to the "I didn't practice" excuse. Pretty sure this was a huge reason I didn't get a teacher licensure degree in college!
Walk us through your day as a photographer
Wake up as early as possible (I struggle with this, so it's usually anywhere between 6:30 and 7:30), eat a healthy breakfast and quickly tidy up my apartment (I can't concentrate if I know my bed isn't made and that there's clutter sitting around me). Spend at least an hour cleaning out my inbox, emailing clients, and putting together a to-do list. Then the rest of my day is usually spent tackling my to-do list, making time to work out, editing photographs, and getting dinner ready. My husband is finishing up his last year of dental school and usually gets home right before dinner. If he doesn't have loads of homework to do, we try to spend the evening together, usually watching way too much Netflix. 😉
What has been the highlight of your career thus far?
Seeing my marketing pay off and finally reaching the point where I have clients come to me!
Where or what do you think you will be/do in the next 5 years?
To be honest, I'm not entirely sure! My husband and I haven't even been able to decide where we want to end up living after school, so that's the first decision we have to make! I'm a very "by-the-seat-of-my-pants" sort of girl, though, and I know with a certainty that my love of creating and photography will always keep me in this field, so I'm okay with not knowing too many details of the future yet.
Share a quote/advice that you'd like to tell the 25 year-old you
Travel and create constantly! (which I was pretty good at doing) but also: wake up early. There are way too many times in my life that I haven't created because I "ran out of time" and it's only been recently that I've really realized, time is never just going to be there: you have to grab hold of it and not waste it. 🙂