If you follow us on Facebook, you probably have heard about our new meetup group Creative Women's Conversations. Few weeks ago we held the first brunch where I get a chance to meet other young and energetic women entrepreneurs. Every Monday starting from this post, I will be interviewing these awesome women that I met over the brunch so you can get to know more about them too.
The first one is Candis Hickman. She is a Health & Relationship Coach based out of Chicago. She has a real passion for bringing to light the impact of relationships on health and wellbeing. When I met Candis, I can see how she is really passionate on helping her clients to find the relationship that they are looking for, curious about her? Let's checkout her interview …
What's your background?
I am originally from Australia. I grew up in a very diverse, multicultural community and have long had an interest in interpersonal relationships and quality of life. Five years ago I was vacationing in the USA when I met my now husband. After a whirlwind romance and a wedding 5 months later, I moved to the USA. The transition was a difficult one; I left behind friends, family and a a career as an Occupational Therapist (due to U.S. Certification Standards). But during it all I was being carved for a testimony. Since moving I've worked as a leasing agent, a sports and lifestyle model and I did a brief stint as the host of a local TV show that ran for one season.
Tell us about your education background.
My background includes training at the Institute for Integrative Nutrition, studies of Gottman Method Couples Therapy and training at the Body Beautiful Institute in Los Angeles. I also have a degree in Occupational Therapy from the University of Queensland, Australia.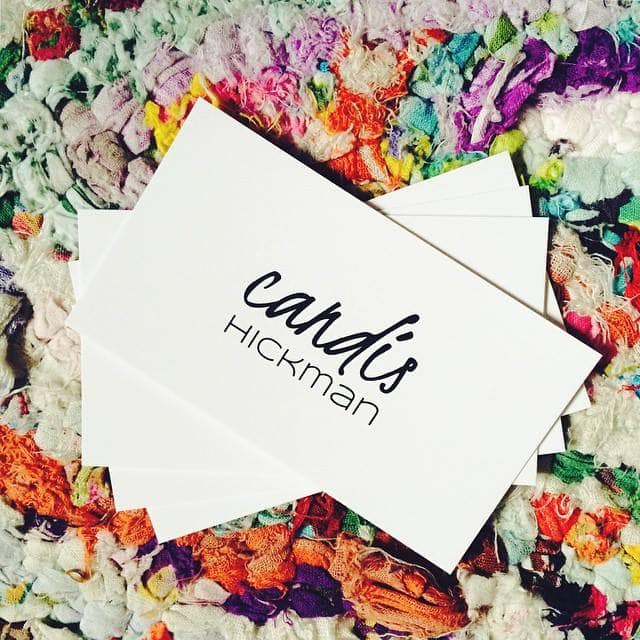 How did you start your business/what you do for living?
When I moved to the U.S. my entire life was uprooted! I was no longer able to work as an Occupational Therapist and I spent a lot of time exploring and jumping from job to job and project to project. I had an epiphany last year; I realized that every job or project I've done over the last few years has been with the intention of spreading the truth about the importance of having amazing quality of life. From Image Consulting, to Health Coaching to Occupational Therapy and hosting; there was something about living life to the fullest that captured me, so one day I thought; why don't I dedicate my time to spreading this truth? I've always had an eye for design and enjoy working autonomously and creatively, so I set out to build my website and create my marketing campaigns. It's been a big process learning about the elements of business but I've enjoyed every part of it! Combining business creation with my passion for love & health has been so much fun!
What inspired you as a creative women?
You know I always thought I wanted to work in the fashion industry, and then one day I realized that you can enjoy something without being meant to labor for it. Today I'm inspired by my home country; I love bright, fresh and colorful visual imagery. Australian life is like a constant summer and so when I develop my resources I have that feeling of vibrancy in mind.
What was your first job ever? Any funny or memorable story?
Oh boy. My first job ever was working with kids under Child Protection orders. The funny thing here being that I was a kid myself. I was 17 and some of the kids I was working with were 16 (they didn't know how old I was). Essentially I was a caregiver; I picked them up from school, helped with homework, prepared dinners and even stayed the night and got them back to school the next day. Most of the kids were quite troubled. My most memorable moment in that job was having water thrown at me and then being chased up the street with a knife by a 16 year old girl bigger than me! I didn't last long in that job..
Walk us through your day as a health & relationship coach
I'm usually up by 6am. At the gym by 6.30-6.45pm for weight training. Home between 8-8.30am. Breakfast and then some type of meditation whether it's mindfulness practice or prayer. I usually start work around 9.30am. My schedule varies according to meetings and consultations, but I spend a lot of my day by the computer advertising, brainstorming and developing programming and content. I finish up work around 5pm. In the warmer months I head out for a walk at the park around 5.30pm. Dinner is usually about 7.30pm once my husband arrives home. The evenings are usually spent chatting with my husband and watching tv.
What has been the highlight of your career thus far?
There's probably no specific event that I can say is the highlight. For me, creating connection and working with other like-minded people in the creative and wellness industries has been the highlight.
Where or what do you think you will be/do in the next 5 years?
I hope I'm living somewhere tropical! I crave the sunshine, warm air and sea. I miss it a lot.
Share a quote/advice that you'd like to tell the 25 year-old you
Be strong! Diamonds are formed under pressure!