Creative Women's Co. is a series of intimate gatherings for creative women entrepreneurs to connect with each other on a personal level, learn together and spark collaborations.
To create an inspiring and collaborative community for women entrepreneurs
We host monthly events that range from brunch mini-workshop, cocktails & conversations, speed mentoring, retreat, virtual talks, and panel events. Special events like speed mentoring and panel events are hosted annually. Our monthly events are each limited to 10-12 women (total including the host/co-host) in order to create an intimate environment, so it's less like meeting up with random professionals but more like seeing friends.
Creative Women's Co. is a creative oasis for women entrepreneur where they can share their goals & struggles, exchange feedbacks and even collaborate to lift each other up.
OUR FOUNDER & DIRECTOR OF PROGRAMMING
Co-founder, creative director and chief designer of
Chykalophia
, Ari Krzyzek implements powerful branding strategies to provide distinctive designs for maximum impact via web, mobile and/or print. Additionally, she founded and hosts Creative Women's Co., serving as a design consultant, mentor and professional peer in support of fellow female entrepreneurs.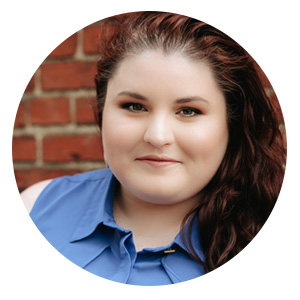 COMMUNITY & OUTREACH ADVISOR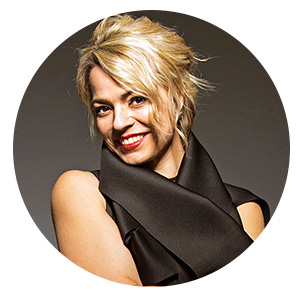 SOCIAL & COMMUNICATIONS ADVISOR
SUPPORT HER
BIO
Never Heard of Her is a place for creative women, trans people, and femmes alike to come together, and empower each other through art, photography, visual design, & fashion. All featured artists are on the cusp of being the next big thing, art darling, or fashion ingenue.
EVENT COORDINATOR & CHICAGO AMBASSADOR
BIO
Belinda is a passionate digital content marketer, concert fanatic, and dog lover. In her free time, she loves to try out new restaurants and travel wherever she can go. Belinda's love of live events and networking brought her to Creative Women's Co. Belinda will be working to create more unforgettable experiences with other amazing women in Chicago. Look out for her at your next event and say hi!
UX RESEARCHER & L.A. AMBASSADOR
CHECK OUT
BIO
I'm UX/UI researcher based out of L.A. I grew up in Chicago. I hold a master's degree in human-computer interaction. I combine research and design to create easy-to-use and thoughtful solutions. I am new to the area and looking to meet new folks. Feel free to reach to out to me.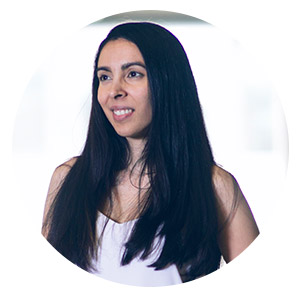 BIO
Kylie is a multiple business owner, Mum to three boys and a Sydney expat living in San Francisco, it's safe to say, she likes a challenge! Kylie founded Body Ethos, a Yoga, Pilates, and Barre studio in Sydney, 16 years ago. She knows running a small business is a ride like no other. "Like all small business owners, I've learned so many valuable lessons along the way. For me, the most important lesson was 'diversification reduces risk' and having multiple income streams" Kylie has managed to fit her businesses around her lifestyle. She believes in the power of connection, community and collaboration to help get the job done. Oh, and coffee helps too!
BIO
Anna is a Social Media Specialist at Illinois Institute of Technology, where she works on the digital presence of the technology-focused university in Chicago. Previously, Anna worked at BISC South Loop as a Senior Admissions & Marketing Coordinator. She also served as a Design Co-Mentor at AIGA Chicago to paired select teams of "creatives" across all disciplines and industries. Through the work experience as a Creative Associate, PR Intern, and Project Manager, Anna developed her knowledge and translated client needs into communication action steps with a creative and solution-oriented focus.
Founder of Creative Women's Co. Ari Krzyzek, always enjoy meeting new women entrepreneurs. Not only she found that by meeting them it helps her build her network, but every woman has always inspires her in many different ways. She believes that creative is a mindset that each of us has within ourselves. Whether you have your own business, just starting or planning one, or even just want to be surrounded by creativity, you are a creative woman!
Ari created Creative Women's Co. in 2015 as an answer to her own networking anxiety when going to bigger networking events. She felt a little overwhelmed going to bigger networking events as she felt it was just so hard for her to pick one person and start the conversation. She wanted to have a smaller environment where she could just get to know people on a personal level.
Curated News Just for You
EVENTS, MENTORING, RECOGNITIONS, PLUS HIGHLIGHTS AROUND WOMEN, FOR WOMEN
Curated News Just for You
EVENTS, MENTORING, RECOGNITIONS, PLUS HIGHLIGHTS AROUND WOMEN, FOR WOMEN
Creative Women's Co. is a community project created by Chykalophia.
Building and fostering genuine relationships among creative women entrepreneurs can be challenging. At Creative Women's Co. we believe that it all started at a personal level connection. We value intimate networking events as a way for us to get to know each and everyone who attend the events. Our events are less like meeting up with random professionals but a gathering to see friends, learn together and create collaborations.